Luka Modric has revealed that he is very delighted to have signed a new de at Real Madrid and says that he would love to continue playing for the club for as long as they want him to. The Ballon d'Or winning midfielder was reportedly linked with an exit from the Alfredo di Stefano Stadium and reports suggested that he could be heading to the United States Major League Soccer with several clubs from there showing interest in signing him since the start of last season.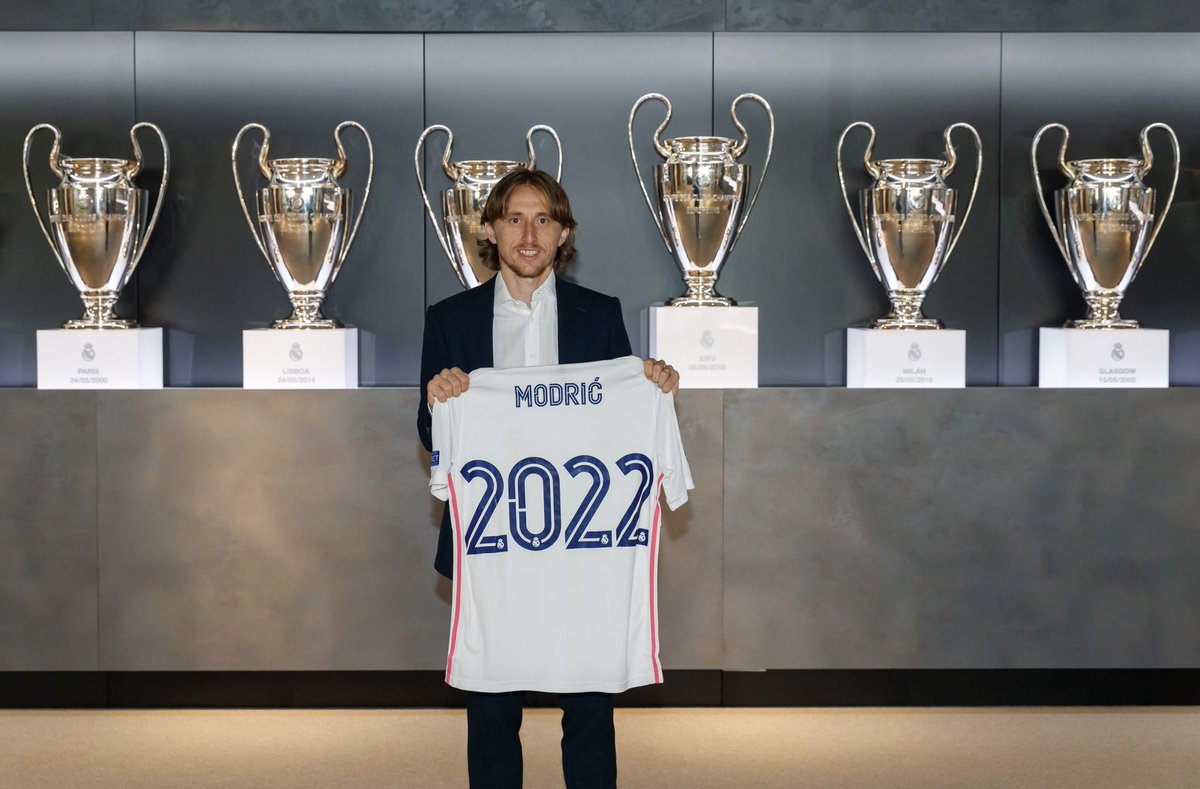 But he looks set to be staying put at Real Madrid after signing a new one-year contract extension. After putting pen to paper on the new contract, Modric was asked a few questions and also gave an interview during which he expressed his happiness to have extended his stay in Madrid.
Speaking on his relationship with the departing Zinedine Zidane, Modric said that he had a great connection with the French manager and said that the club's former footballer gave him the chance to become an even better player under his management. Zidane recently announced that he will be stepping down as manager at the club, revealing that his reason for the decision is because the club no longer had his back and failed to show trust in him.
But Modric refused to be drawn unto the conversation when asked what he thought of the statement, saying that it was between the club and the manager. On his opinion about their season, Modric said that no one at the club finished the campaign happy because they could not meet their targets. However, he revealed that they have moved on from everything now and are already looking forward to the new season with more expectations and their heads held high as they prepare to fight for titles.