Real Madrid playmaker Luka Modric is not impressed with talks of incorporating video technology in football.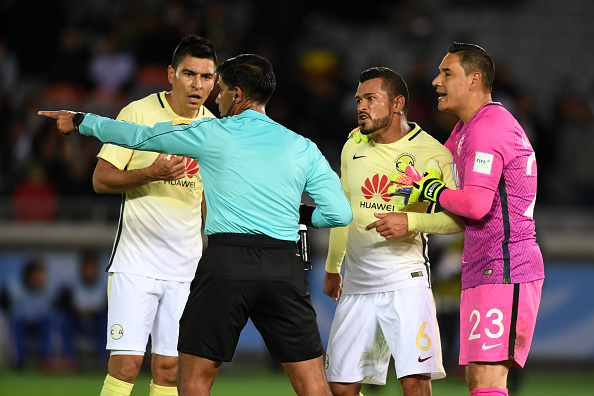 The former Tottenham Hotspur talent did not hide his feelings, slamming the tech for causing "confusion" when it was tried in the recently concluded Club World Cup in Japan. The Czech Republic international opined that he does not want the video ref to be included in the game.
Real Madrid and their opponents Club America had quizzical looks on when the referee called back play during a game in the CWC after Cristiano Ronaldo scored his second goal in the 93rd minute. The quizzed looks was because of a new law that was being tested. The referee had received a notice from the video referee who wanted to confirm if the Madrid forward was onside when he reached the ball.
The replays showed that the referee was right as he collected the ball and proclaimed the goal stood. It was an expected rocky start for the new technology as that was the debut on a top football match.
When Modric was asked the adoption of the tech, he said:
"It's new, I don't like it, it creates a lot of confusion. The other day we had a meeting and I didn't listen much because I hope the rule doesn't continue.
"We've got to concentrate on our football and let's se what happens. My first feelings are not good."
Goal-line technology also had a slow start but was eventually adopted. The technology has saved many problems in various matches since its widespread adoption in football. FIFA insists that video tech is here to stay and that it might be further tested in the forthcoming Confederations Cup next year in Russia.