Sergio Ramos has officially joined Paris Saint-Germain after signing a two-year deal with the French Ligue 1 giants. The Spanish defender left Madrid after refusing to accept the contract offer the Los Blancos made to him and he eventually became a free agent in the process. Ramos is leaving Madrid as a serial winner, having won everything in his career and every single trophy available to win at Real Madrid, and losing a player of his quality and status will always have an effect on the team.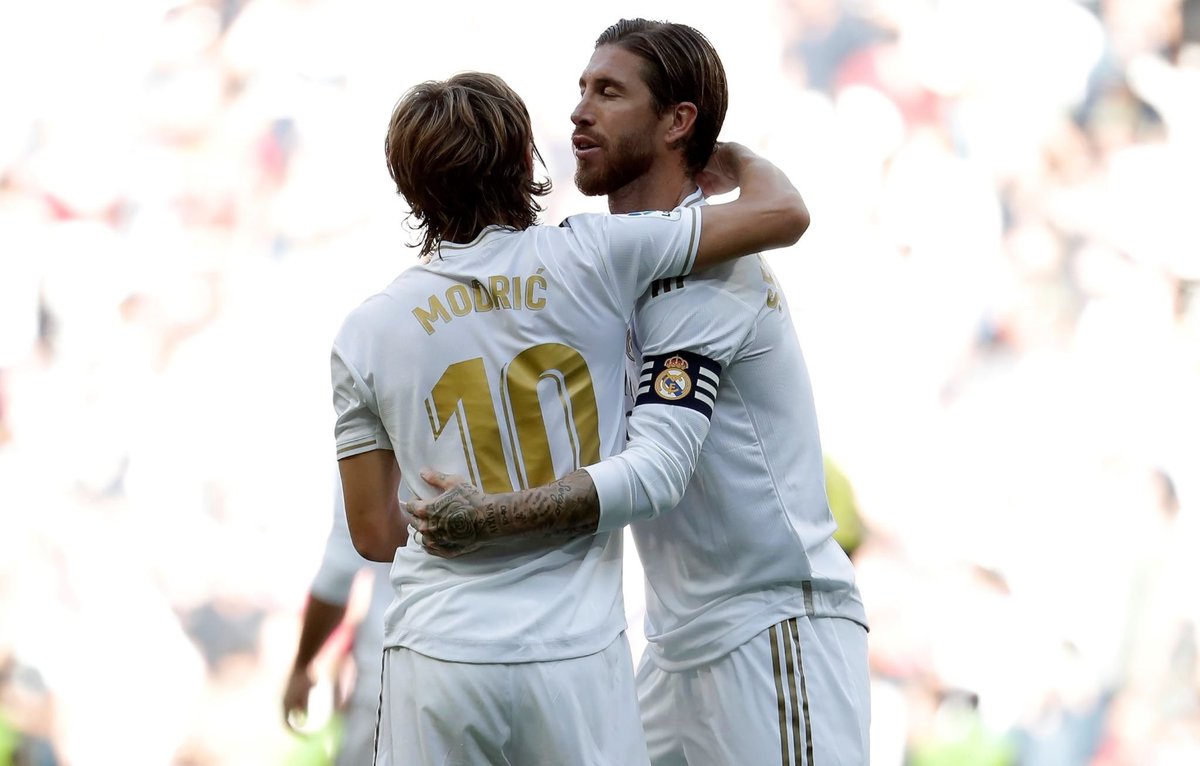 Following his departure, a lot of people have been raising questions about how the team will be able to cope in his absence, but according to his now-former teammate, Modric, the presence of the bullish defender will be greatly missed. Modric said that Ramos is the best defender ever in the history of football and that the number of trophies he has won in his career is the perfect evidence to the claim.
He also added that Ramos had top-notch leadership skills and always knew how to organize his defensive partners, two traits that are somewhat scarce in modern-day central defenders because they are either pretty young or do not have a lot of experience in their career yet. Ramos' central defensive pairing at Madrid, Raphael Varane, has also been linked with a move away from the club and has been strongly tipped to join English Premier League giants Manchester United this summer, but it will be highly unlikely for Madrid to let go of the French defender because Ramos has already left.
However, a huge decision to make awaits the defender regarding his future and even though he is a wanted man at Santiago Bernabeu by the new manager Carlo Ancelotti, he may still decide to find his way out of Madrid in the summer.